High-Speed Robots
Thermoforming cycle times can create demanding automation requirements. Lightweight end-of-arm tooling utilizing composite materials, coupled with robust drive systems, allow us to meet these challenges.
Trim Press Interface
Dealing with the nested, continuous output of a trim press can be a challenge for automation. By raking a predetermined number of parts one layer at a time into a robot and depositing them onto a cleated indexing conveyor, dds is able to handle this output with a relatively small footprint.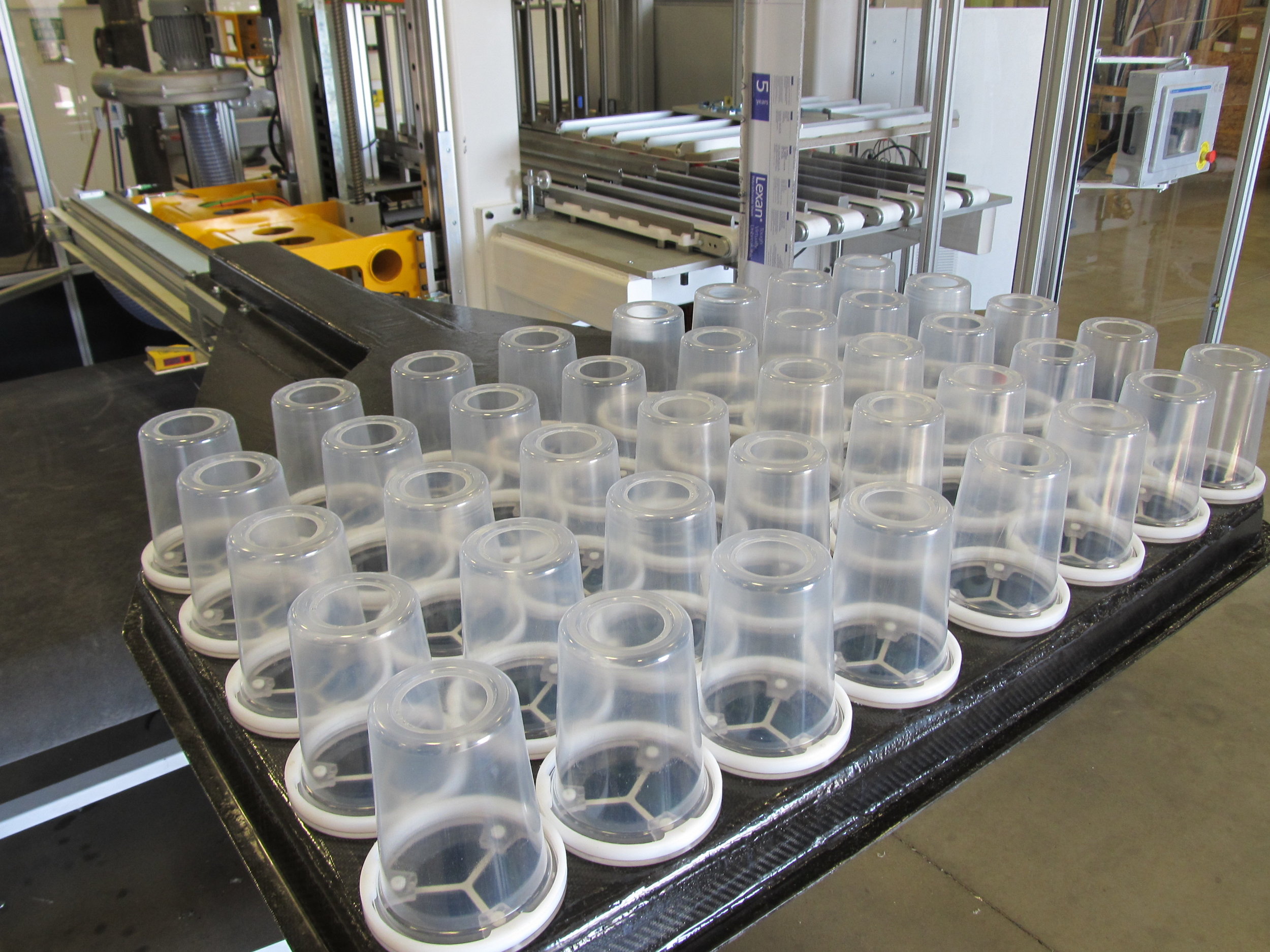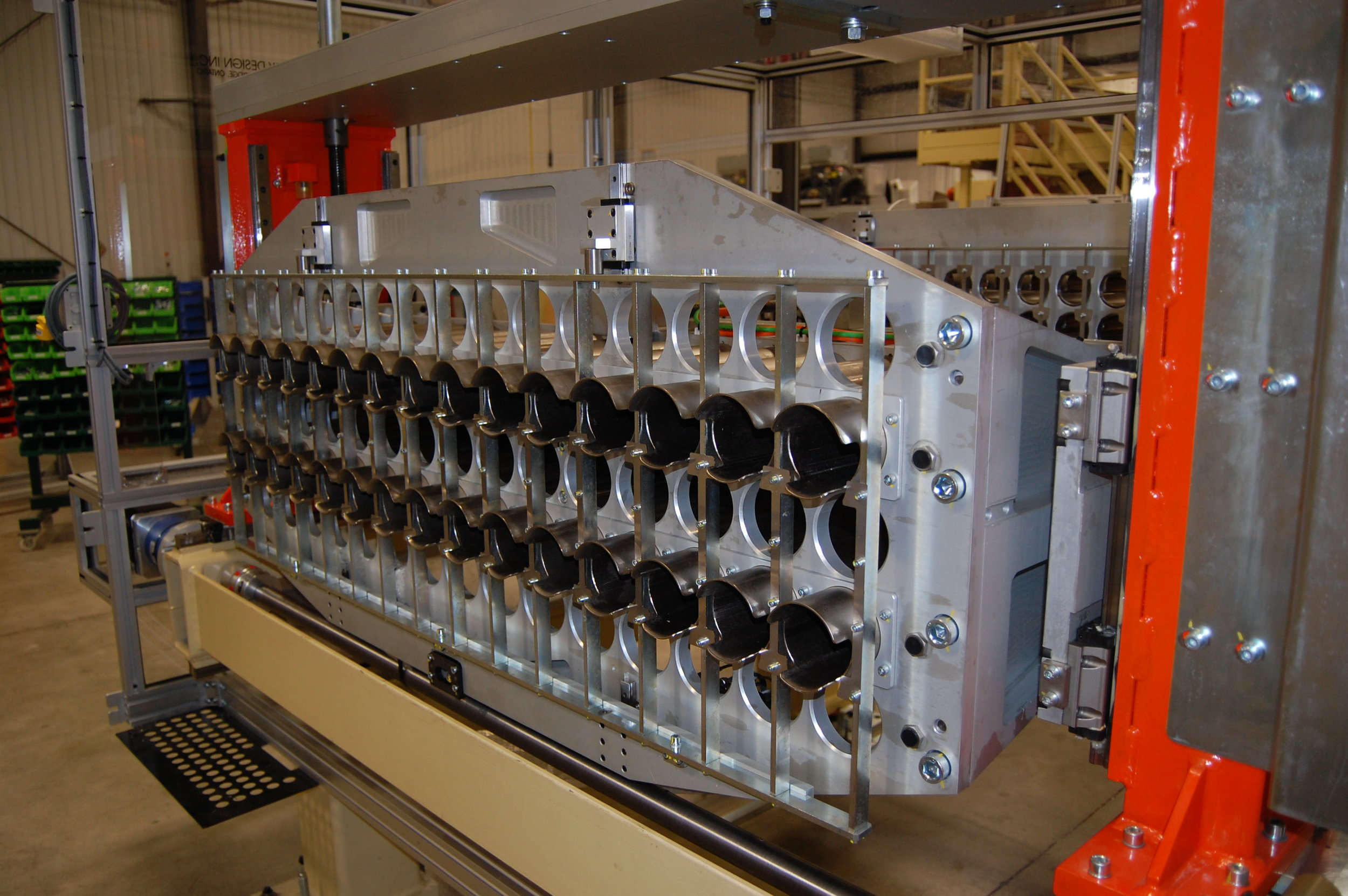 Packaging
Stacking, boxing, bagging and palletizing are all examples of solutions that we have operating in the field right now. Using established designs, we create a custom solution to meet the requirements of product throughput while minimizing the overall equipment footprint.
Inspection
Inspection is a crucial component of a complete automated solution. From vision systems to measuring instruments, dds has implemented various methods for product inspection to ensure only parts meeting your specifications pass through the automation.